© Pete Klassen, 2019. All Rights Reserved.
For ideas, questions or contact: thehutt@gmx.net
About this font
The Three Point Six Roentgen font is inspired by HBO/Sky's TV miniseries "Chernobyl".
This version is the Caps version of the characters, i.e., there are only capital letters in this font, as opposed to the original font from the series, which also contains the lowercase letters.
The font contains the following character tables:
- Latin alphabet (the usual)
- Extended Western characters (accent characters like í, ä)
- Numbers, punctuation etc.
Also, the font has kerning.

Installation
This font is designed for use with Windows systems. In order to install the font, unzip the ZIP file into a directory on your hard disc, double-click the file ThreePointSixRoentgen-Regular.ttf and click on "Install" in the subsequent window.

Usage
You can use the ThreePointSix Roentgen font for headers as well as for paragraph text. Some measures have been done to ensure that it looks good and readable in both cases.


Font Sample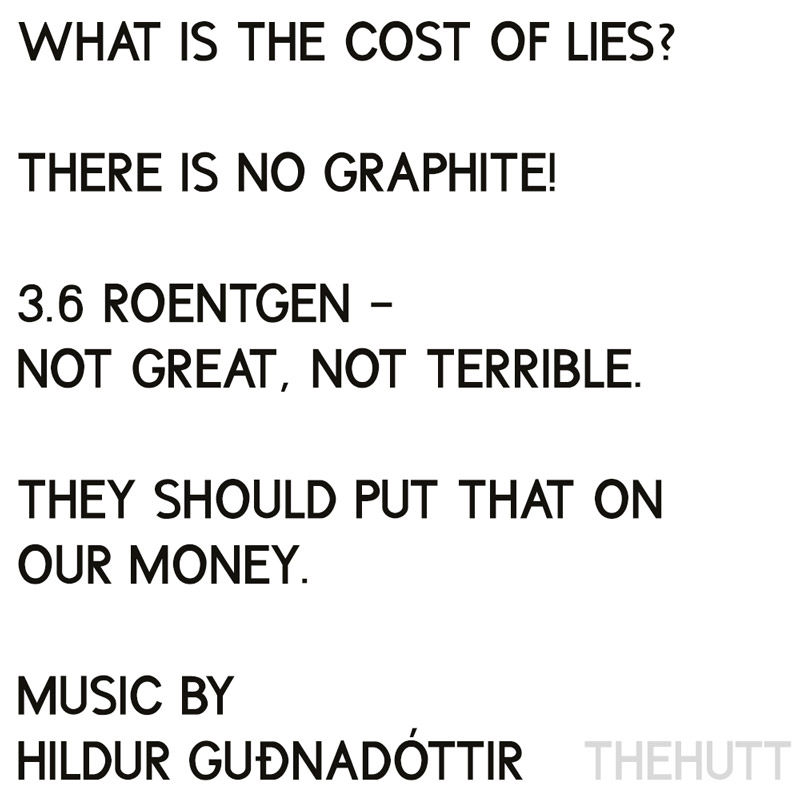 Copyright Disclaimer
The ThreePointSix Roentgen font is © Pete Klassen, 2019. All Rights Reserved. You are allowed to distribute this font free of charge only, and only with the complete contents of the original archive file included. You are allowed to use this font for free for private use only. Modification of this font is not allowed. To obtain a commercial license, contact me per eMail.
ThreePointSix Roentgen is based on the font used in the "Chernobyl" series. "Chernobyl" is © 2019 HBO & Sky. All Rights Reserved. The author is not affiliated with the series in any way.

PS: it's just another font from a fan for other fans.